There is no doubt that a skydive from 15000 is one of the most exhilarating feelings one will ever experience. Not many things that can top that kind of adventure, but Joshua Pascale and Victoria Savino found the perfect way to do it.
Joshua contacted us to book a 15000 foot tandem skydive for himself and his girlfriend and told us he was planning to propose. We were thrilled and jumped at the opportunity to make their skydiving experience as unique and as unforgettable as possible.
Joshua and Victoria showed up on jump day excited and ready for the adventure of a lifetime, but Victoria had no idea what was really going to happen!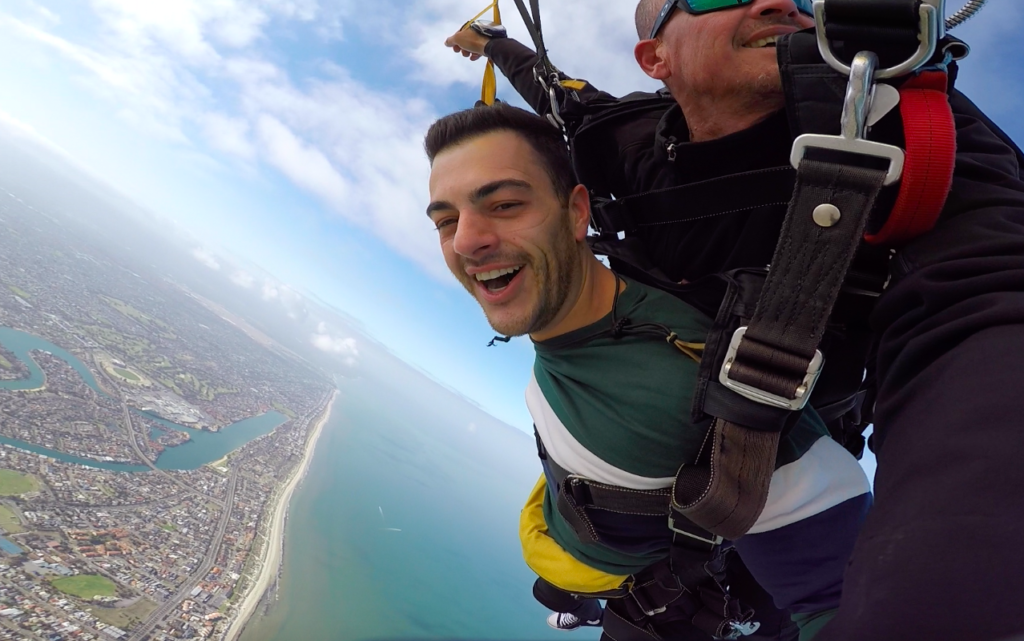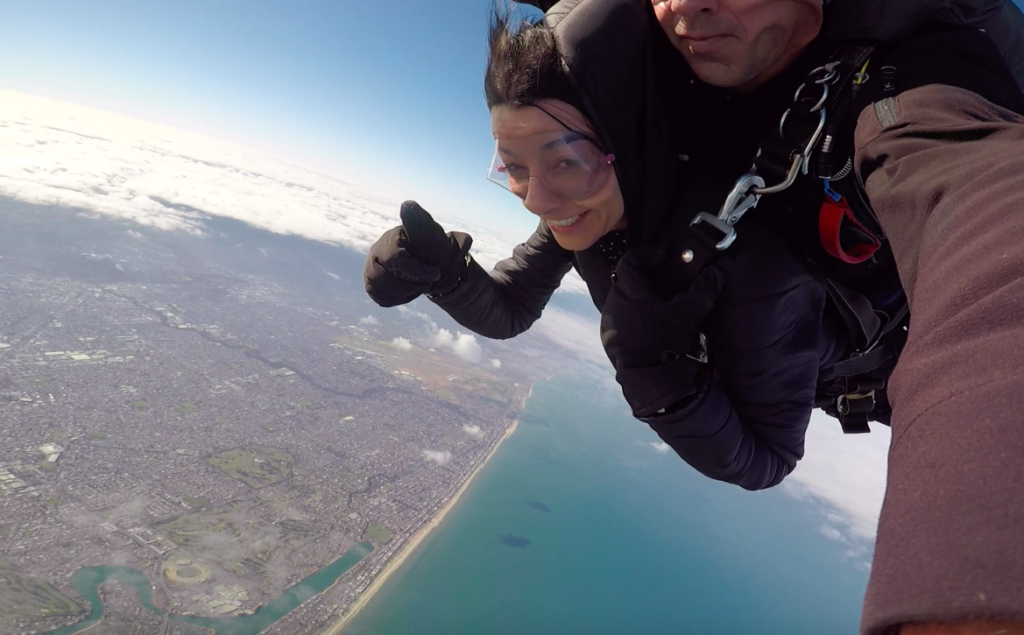 Their tandem jump went great and they had a blast freefalling from 15000 feet, but the best was yet to come. We prepared the perfect welcome mat for them, which Victoria could clearly see as she was gliding towards her beautiful tandem beach landing.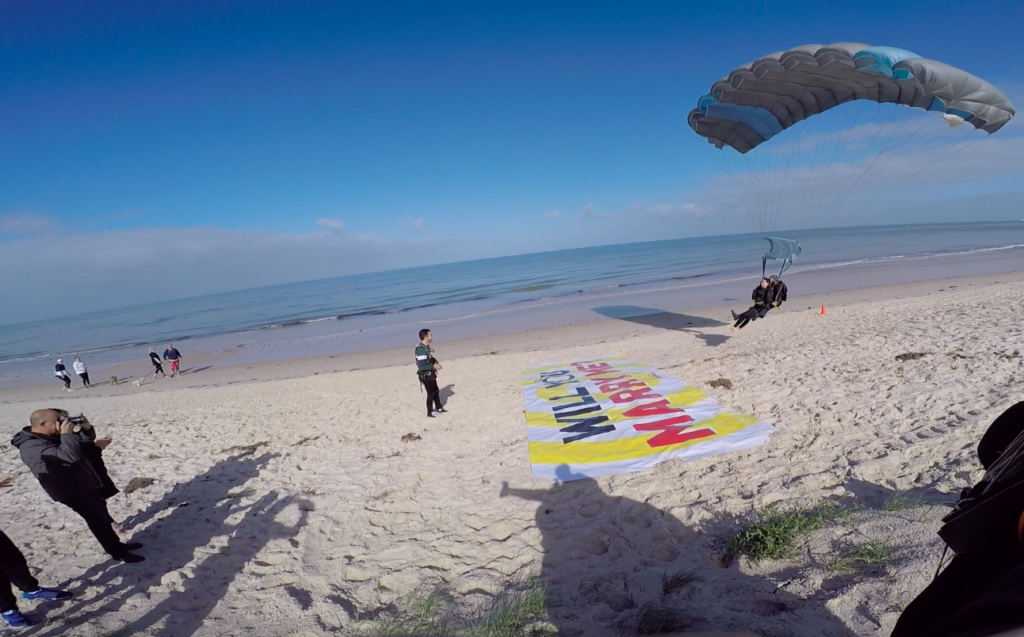 Joshua then bent the knee and popped the question…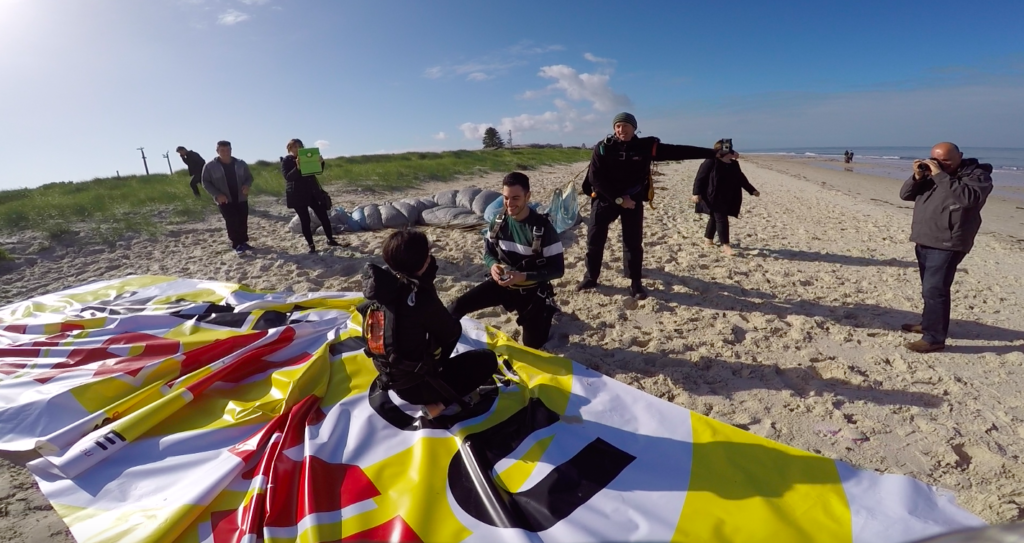 The surprise was perfect and Victoria said YES!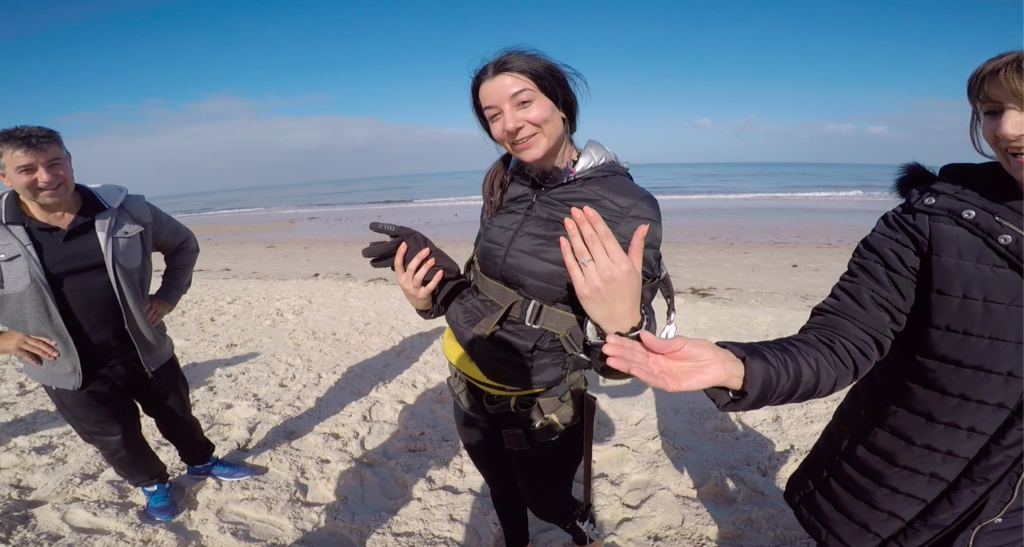 If you're looking to surprise your soulmate with a proposal that will never be forgotten, check out our beautiful Skydive Coastal Landing Packages.