Arrival
Check-in with our friendly ground staff. You'll be introduced to your instructor who's primary job is to make you feel safe and at ease to ensure you have a fantastic time!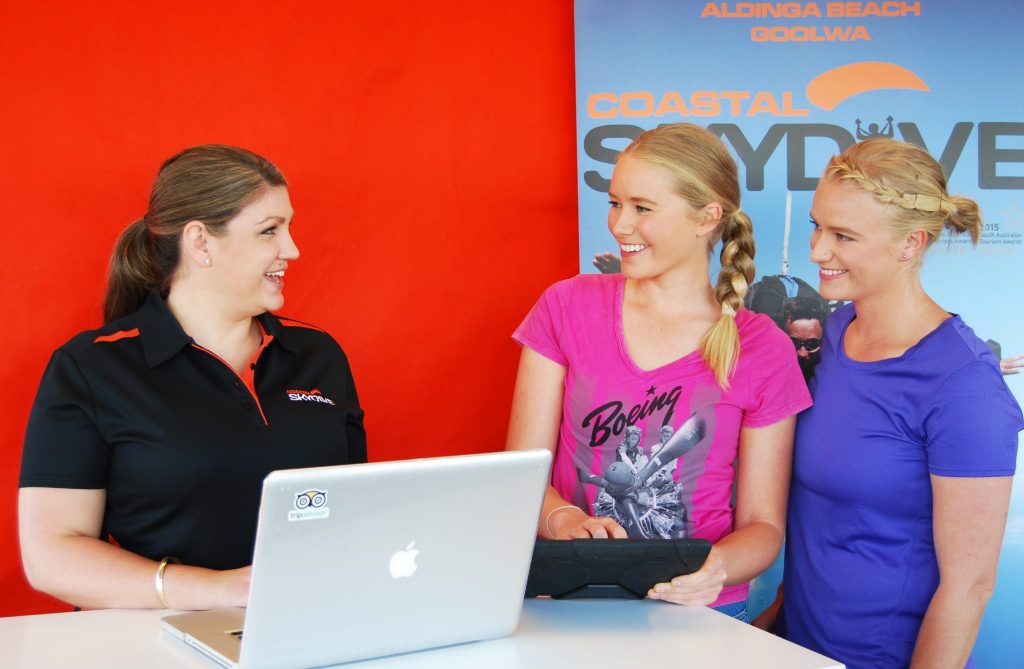 Gear Up
When you tandem skydive you wear a harness which is especially designed to ensure you are safe and comfortable during your skydive. Once your harness if fitted, we'll then start videoing your experience. We aim to capture every part of your experience from nerves to exhilaration!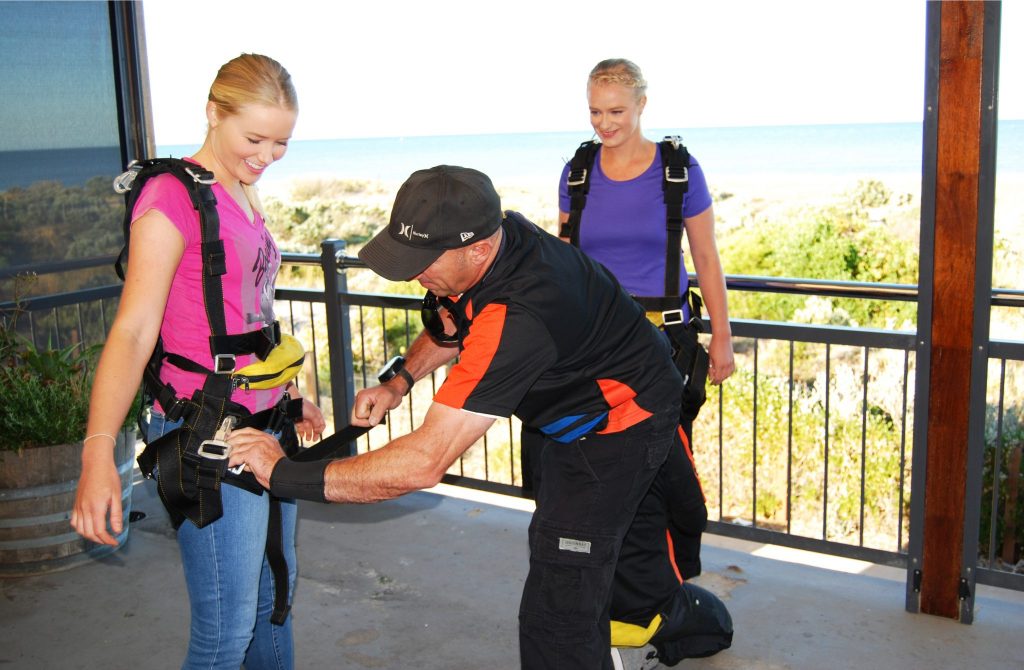 Pre-jump
Next up is your safety briefing where your instructor will explain all of the important things you need to know about your skydive. Now you are ready to board the plane. In some locations you may take a quick trip in our bus to the airport where you will board the Coastal Skydive plane.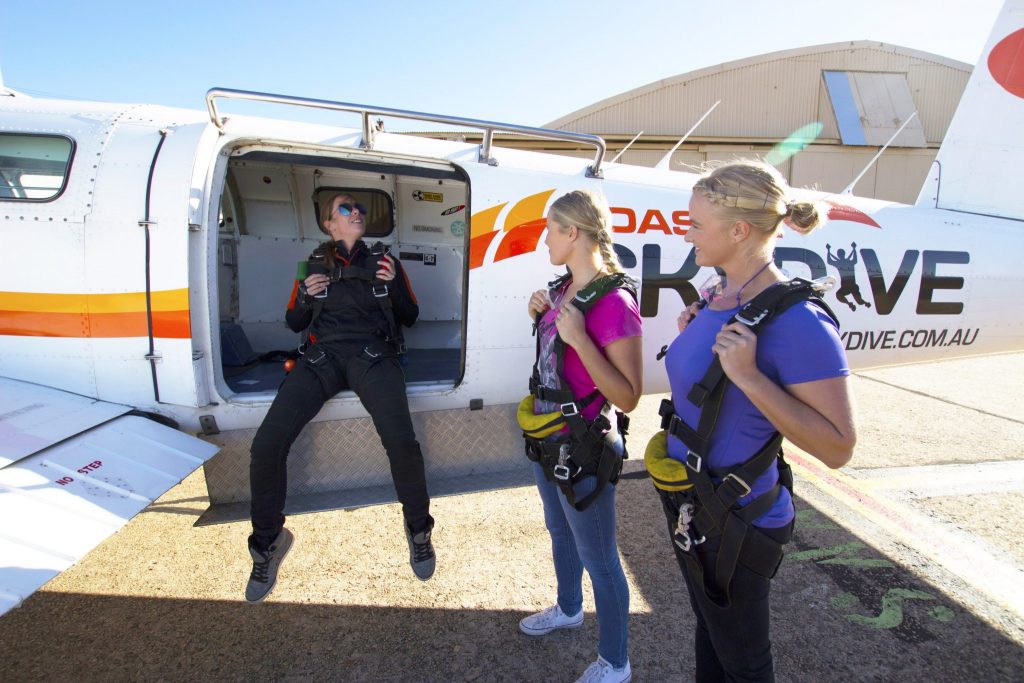 Scenic Flight
Now it's time to enjoy your coastal scenic flight as you wind your way to your jumping altitude. During this time your instructor will be right there with you as they clip you to their harness and run some final safety checks.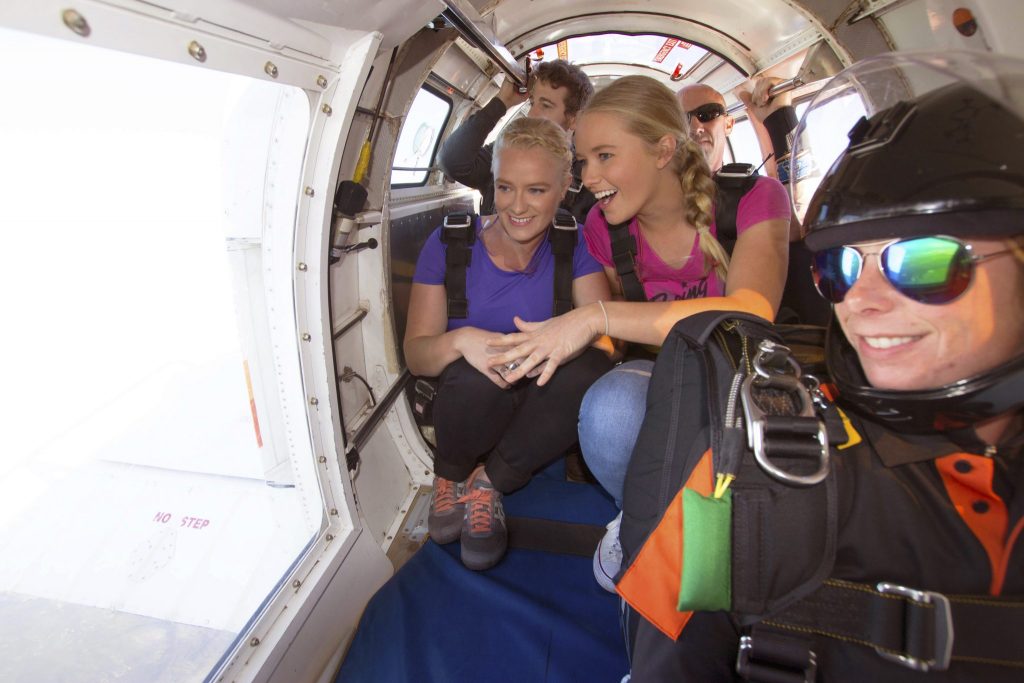 Jump
Ok this is it! Time to jump! The door opens and you move with your instructor and hang your feet over the edge! Now jump: Wooo-hooo!!! Your experience begins with adrenalin pumping free fall as you fall through the skies at 220kmph for up to70 seconds. Your senses are now in overdrive! In a flash your modern parachute will open. You will sail through the skies like a bird. You can steer the parachute if you like. This is the most serene and beautiful part of the skydive!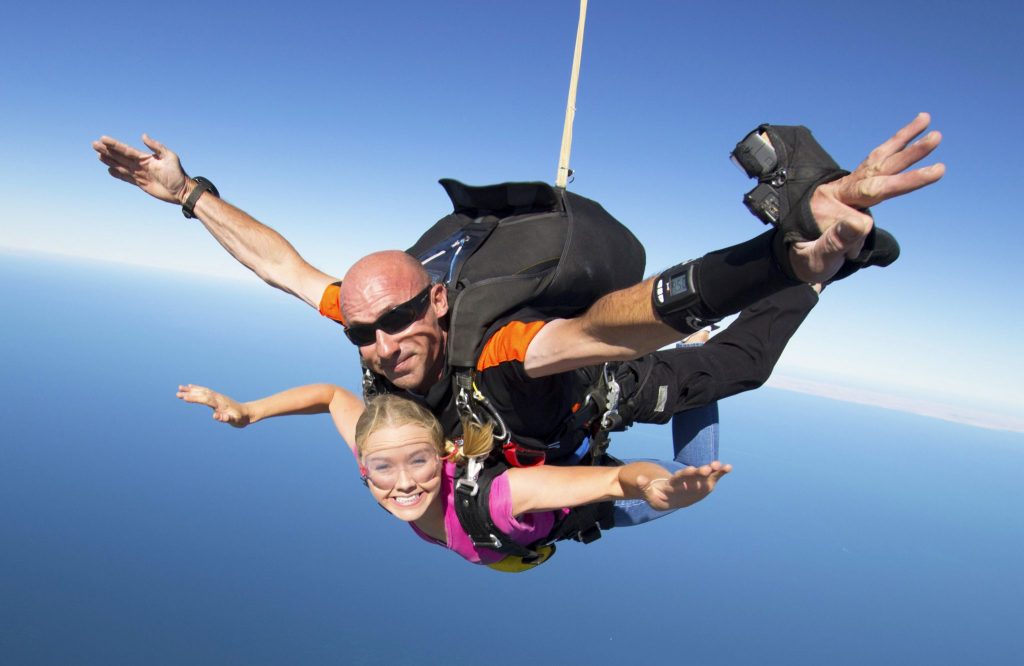 Landing
To land all you need to do now is lift your legs up when instructed and your Instructor will do the rest! Simple!
We do our best to include your friends and family in the experience. Our ground crew will talk them through whats happening and do our best to point out which skydiver you are in the air.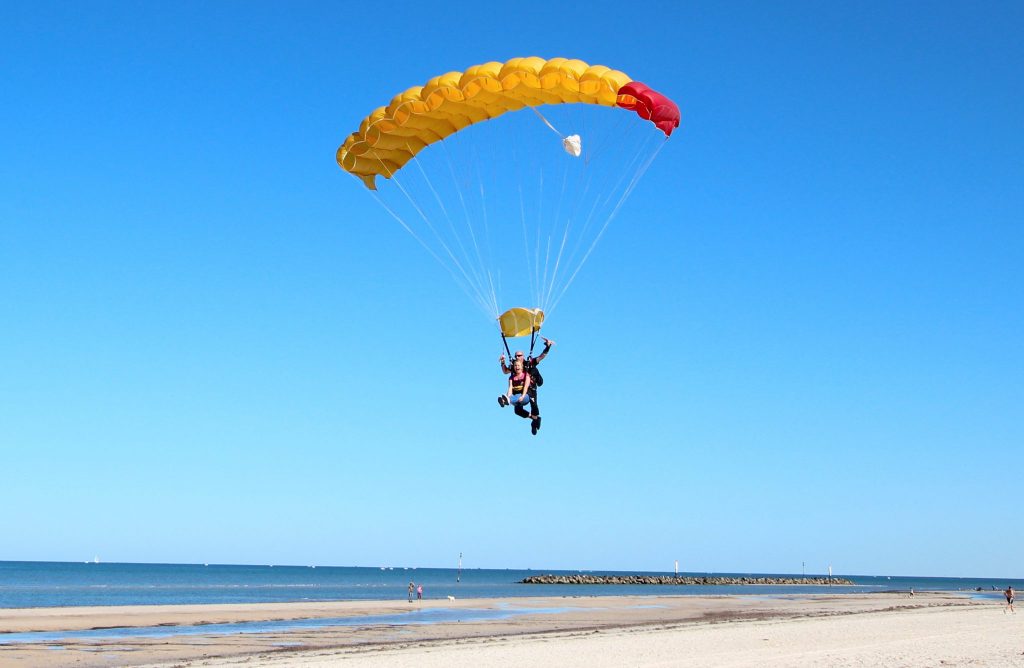 Reliving Your Jump!
Running on an adrenalin high relive your skydiving experience by watching your video on our big screens!
Photos and Video Package
With this package you'll receive over 300 photos and a professionally edited video of your skydive. Video production is completed off site and generally posted out within a few days. This production time will ensure that you receive a great quality video that will help you relive your awesome experience over and over again!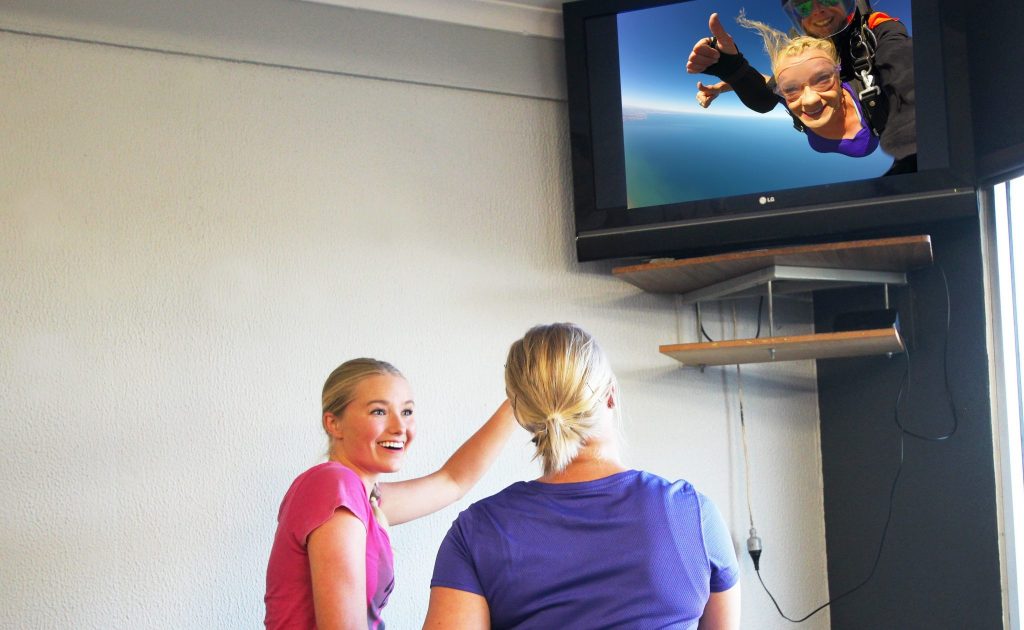 SHARE YOUR JUMP!
Facebook
Everyone wants to share their skydive experience with their friends so as an added service we'll upload a couple of photos of every client to our facebook page.
YouTube Video
If you've purchased a video, we will also upload this to our YouTube Channel so it's easy for you to share also and view anywhere!
Testimonials
Want to see more – then check out what other people have to say on our Trip Advisor and Facebook reviews.
We aim to provide the best experience in Adelaide. Excellent customer service is our focus and this is why we are by far the most popular company in Adelaide!