Our Difference
Multiple beach landing areas in SA's premier tourist destinations
SA's largest, most modern aircraft - takes 4 at a time!
SA Tourism Award Winners!
SA's only Turbine Aircraft- goes to 15,000 feet (the highest in SA).
SA's most popular skydive experience!
Your Safety
Your safety is our number one priority
We have an excellent safety record
Operated by an Australian skydiving Champion
Approved by the Australian Parachute Federation
Adelaide's only modern turbine engine aircraft.
The Team
Adelaide's most experienced team. Over 50,000 jumps!
We pride ourselves on our professional excellence
Trained to deliver a high level of customer service and professional cam
Includes internationally experienced tandem masters
Is hand-picked and passionate - we love what we do!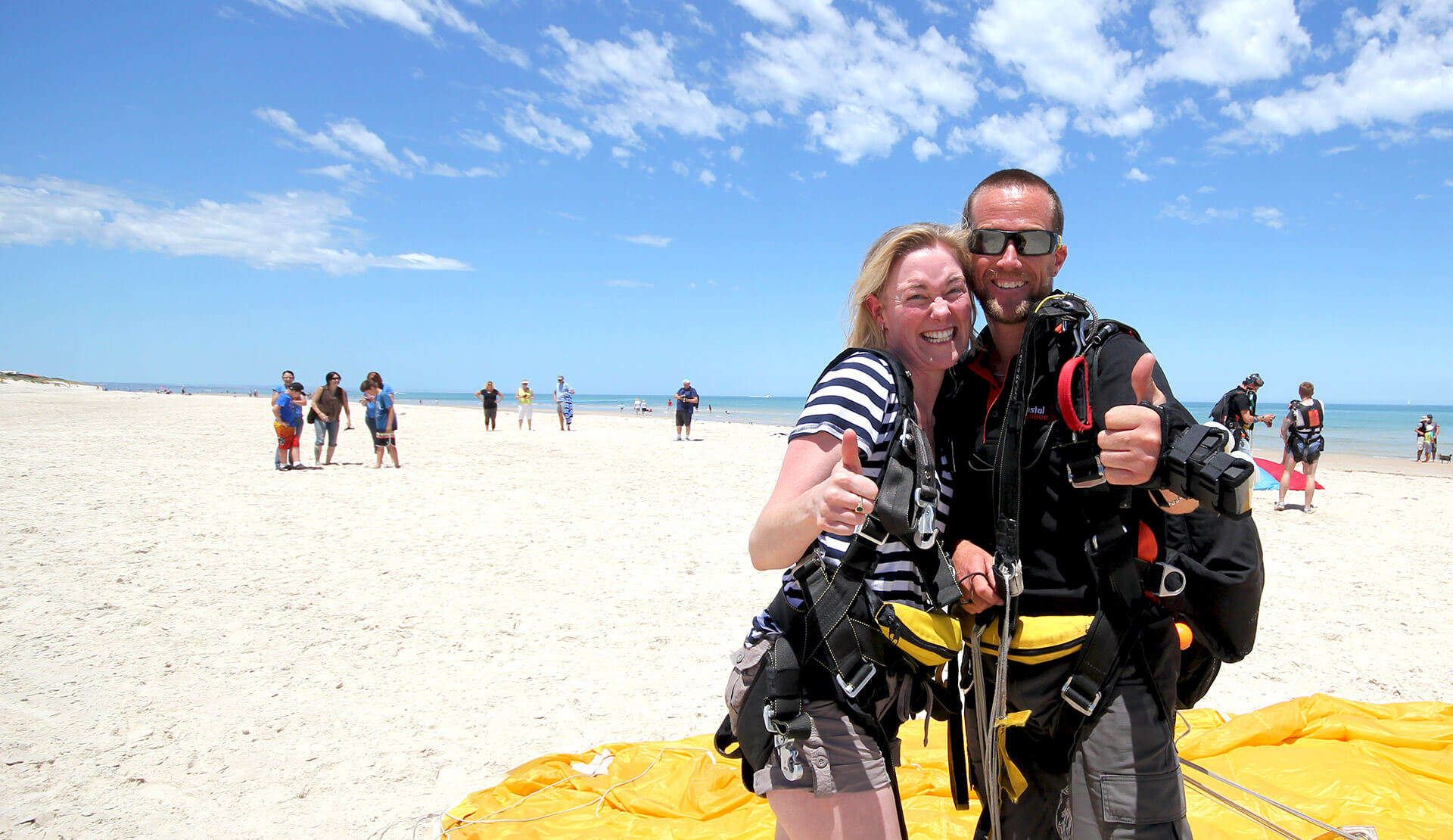 Two Great locations
Instagram has returned invalid data.