We absolutely love giving our customers the experience of flight when they first skydive from 12,000 feet or 15,000 feet. We firmly believe anyone can skydive, no matter their age, or physical ability.
Shirley is the perfect example of someone who had never jumped before due to her condition. Not having the use of her legs, Shirley hadn't considered the possibility of tandem skydiving but after contacting us, she realised it was no obstacle at all.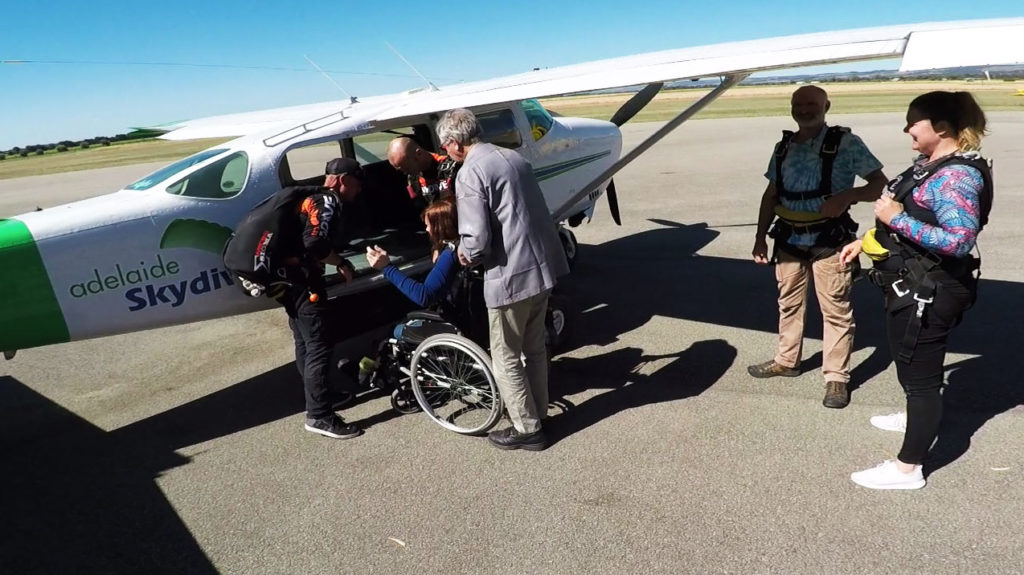 We are fully prepared to cater to our handicapable customers and were very happy to have the opportunity and privilege to take Shirley on her first tandem skydive ever. She was a bit nervous at first, but we quickly alleviated her fears and took her on the adventure of a lifetime.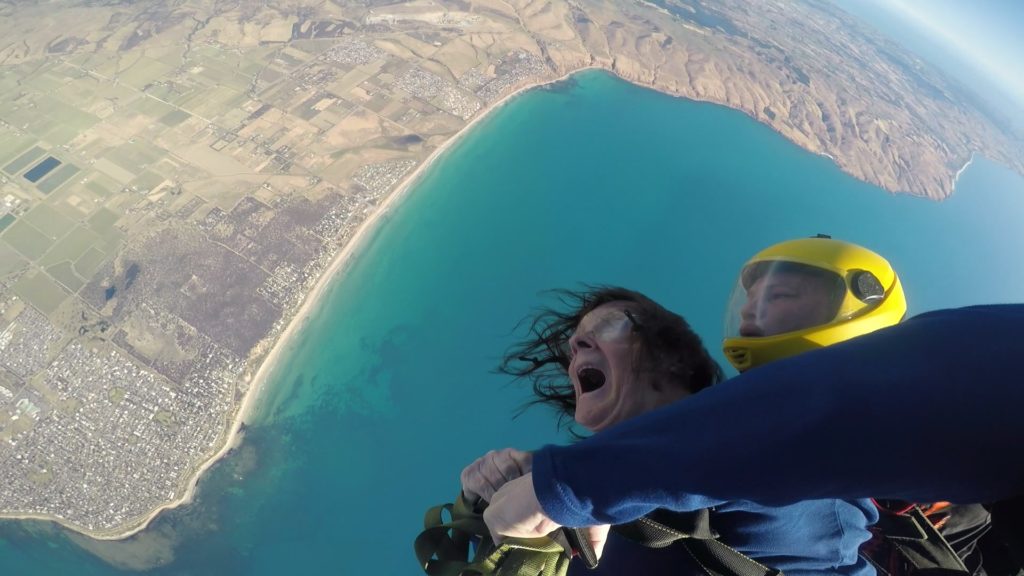 After a thrilling freefall, Shirley took over the parachute controls and enjoyed the beautiful coastal scenery on her way down to the soft beach landing.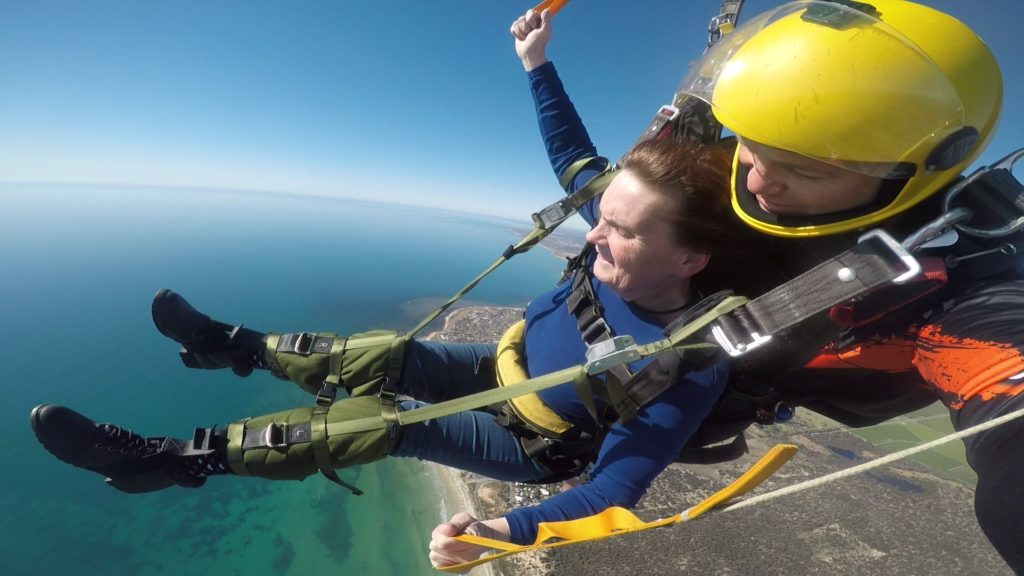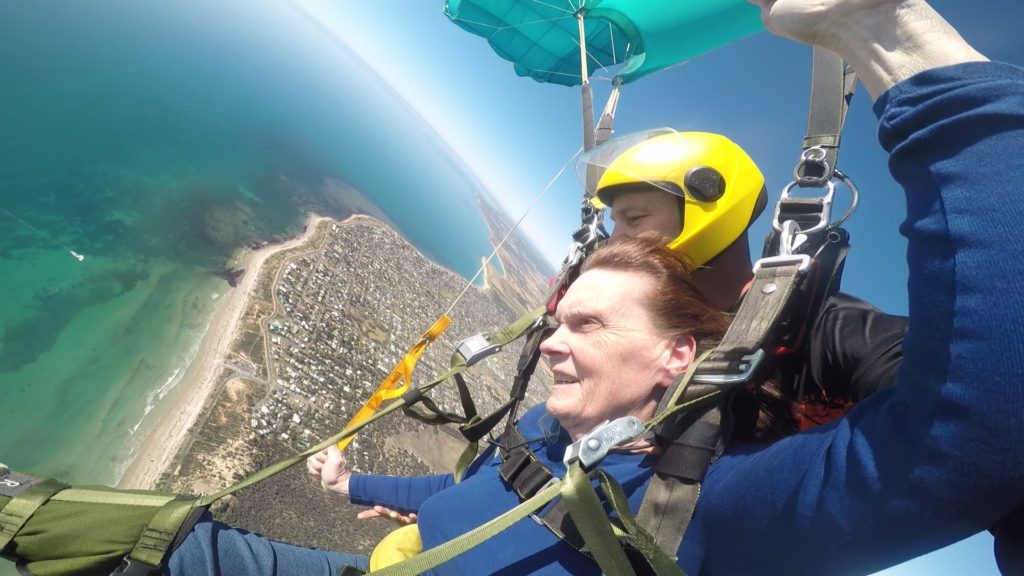 If you'd like to take the plunge and experience freedom at 15,000 feet in the air, we'd love to help. You just need to be 12 years of age and have a doctor's certificate if you have a disability. Check out our skydive options or contact us here for additional information.