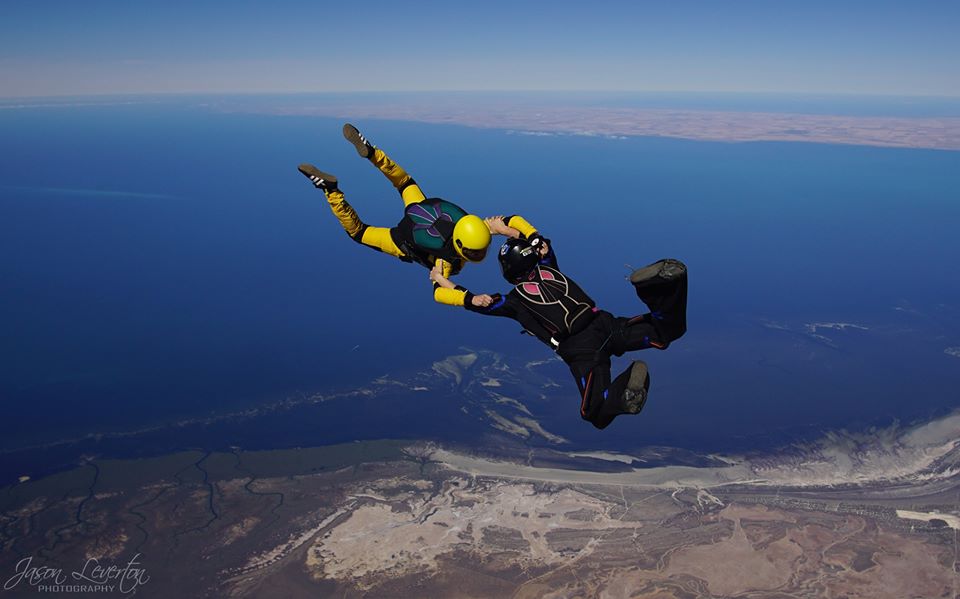 Throwback to September and October 2018 when Australia hosted the World Parachuting Championships on the Gold Coast. This was the 23rd Formation Skydiving Championship and welcomed an array of new skydivers and seasoned veterans. Some 600 of the world's best skydiving professionals from over 27 countries congregated to claim supremacy and showcase the diversity, beauty and intensity of this euphoric sport. From speed records to artistic and formation skydiving, Gold Coast was sure to impress local and foreign lovers of skydiving.
Coastal Skydive Director and Adelaide Tandem Instructor Mark Gazley and his team of 4 called FOCUS, through previous months of training and years of skydiving experience, qualified to compete in the Vertical Formation Division. Deriving from a background of Tunnel and Tandem Instructors, Freeflyers and Canopy Pilots, the Australian representatives brought their A game to the competition.
Completing on average 20 formations in the given 35 seconds over 10 rounds, team FOCUS convincingly scored enough points for 3rd place, behind America, who came first, and Canada second, to win a spot on the world podium! Team Focus is now training for the 24th FAI Skydiving Championships in Mondial, 2020, whilst concurrently sharing their wisdom and passion in their day-to-day jobs as skydive instructors.
So what does this mean for someone wanting to try skydiving for the first time? Coastal Skydive is committed to ensuring that anyone be able to participate in the most exciting, professional, safe and adrenaline-filled sport from the highest tandem skydive in Adelaide and Australia! Motivation, consistency, passion, discipline and professionalism are some of the key ingredients we boast to ensure you can check that bucket list item with satisfaction and confidence.
Check out our Skydive packages HERE, or CONTACT US for any questions.