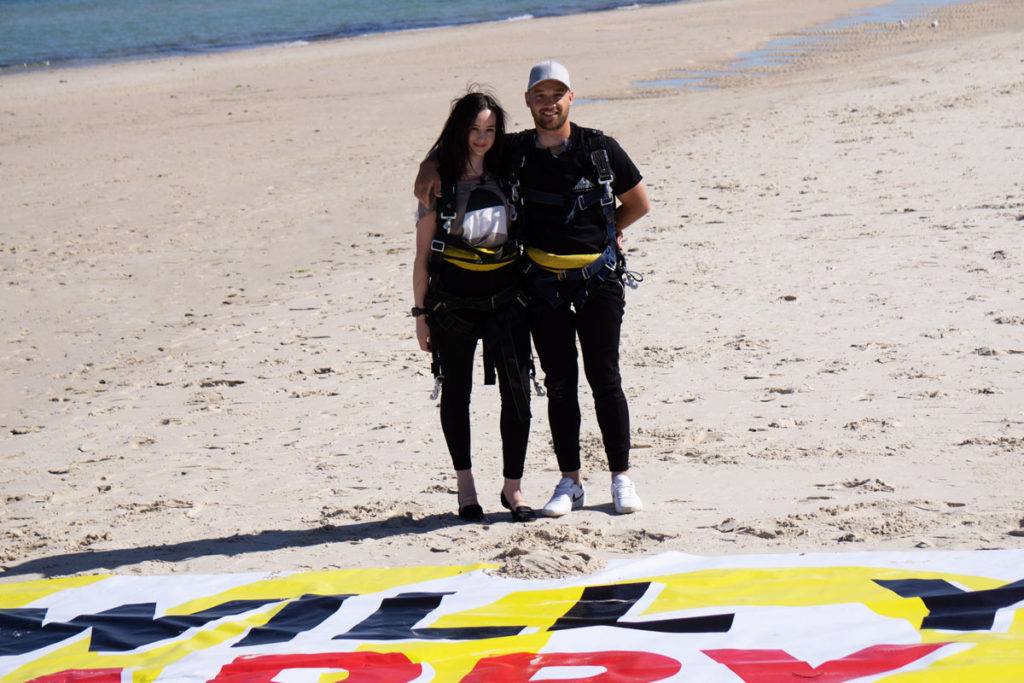 A lot of our tandem skydives are for special occasions, such as birthdays or buck/hens parties, but nothing really beats a surprise wedding proposal. Entering a marriage is a life-changing event and there's no better way than to start it off with the experience of a lifetime!
Innes approached us with the intent to propose to his girlfriend Kirsty. He booked an epic skydive adventure over beautiful Semaphore beach for them both and we were stoked to set it all up for them.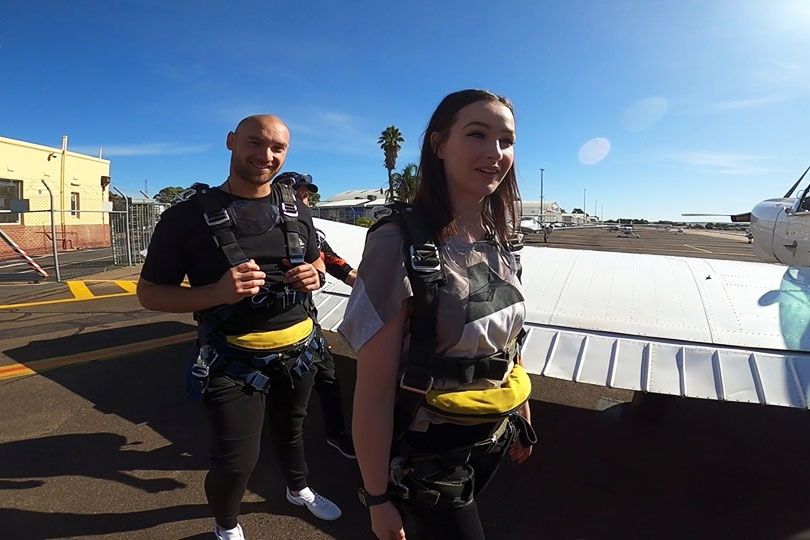 Kirsty was super excited to get on the plane and take to the skies for her first ever tandem skydive. She had no idea of Innes' secret plan and after enjoying a beautiful and scenic flight over Semaphore beach, she eagerly jumped out of the aeroplane with her tandem instructor at 15,000 feet.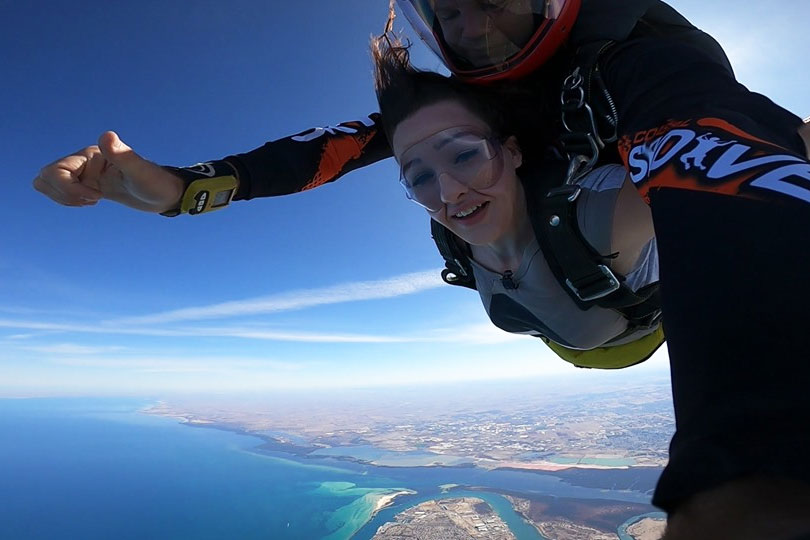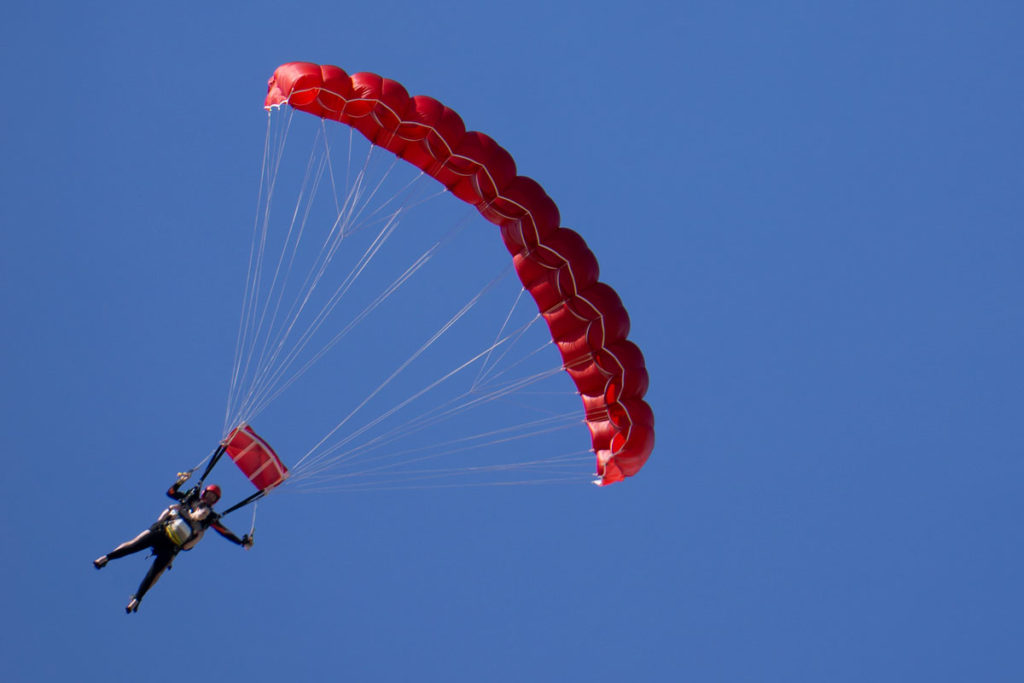 After a high-adrenaline freefall lasting almost a minute, followed by a scenic glide over Semaphore beach with stunning views of Adelaide and the Antarctic ocean, Kirsty spotted the huge "WILL YOU MARRY ME" sign from above just before she landed right on it!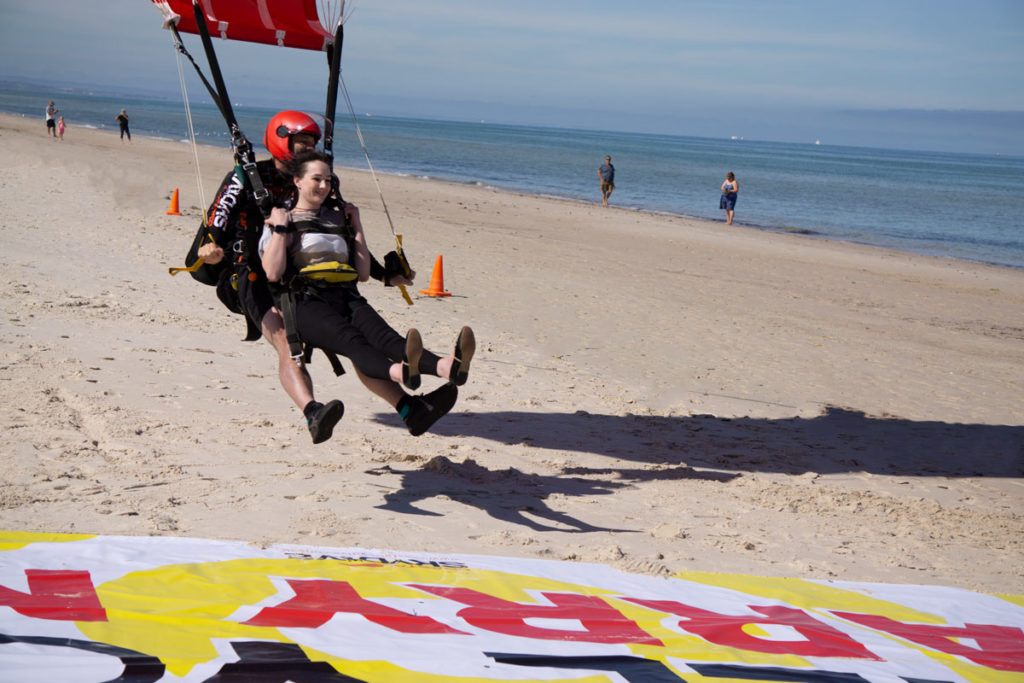 Innes dropped to one knee and popped the question, while we all held our breath…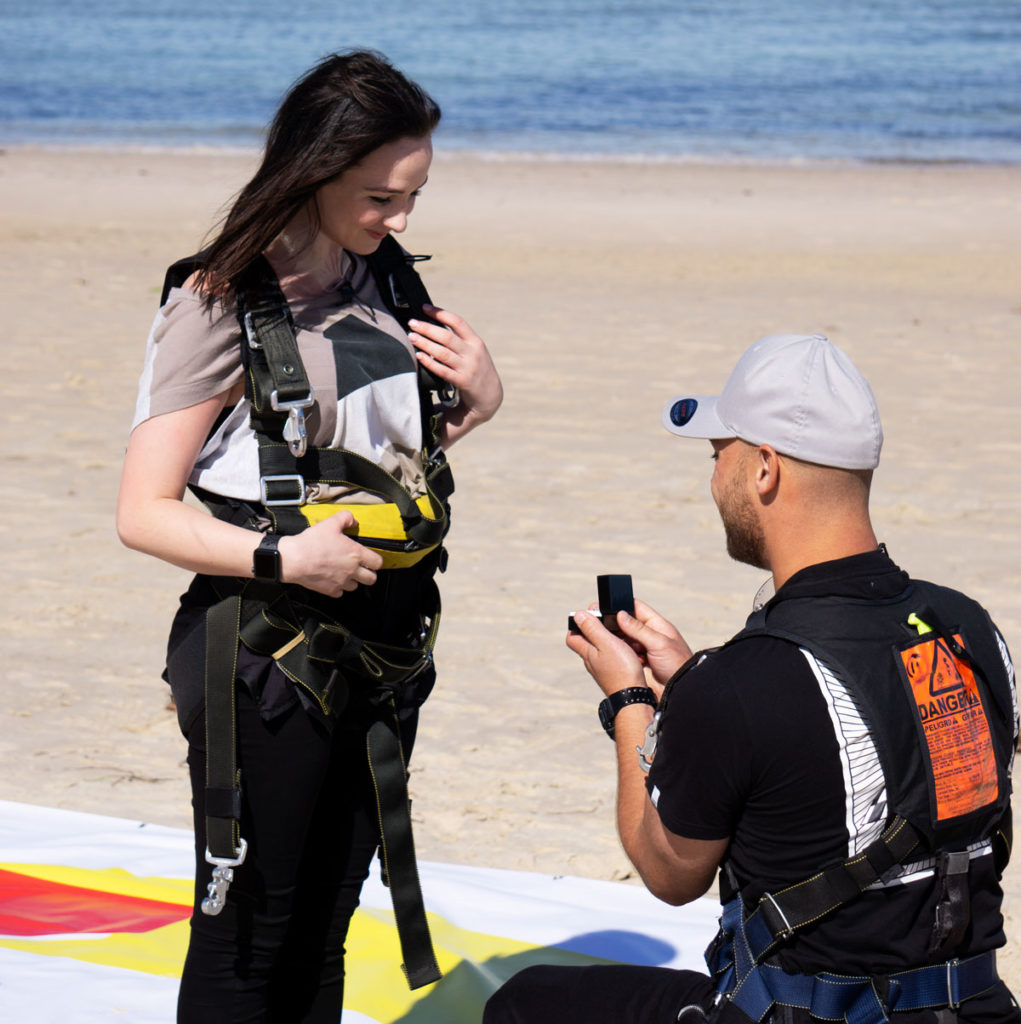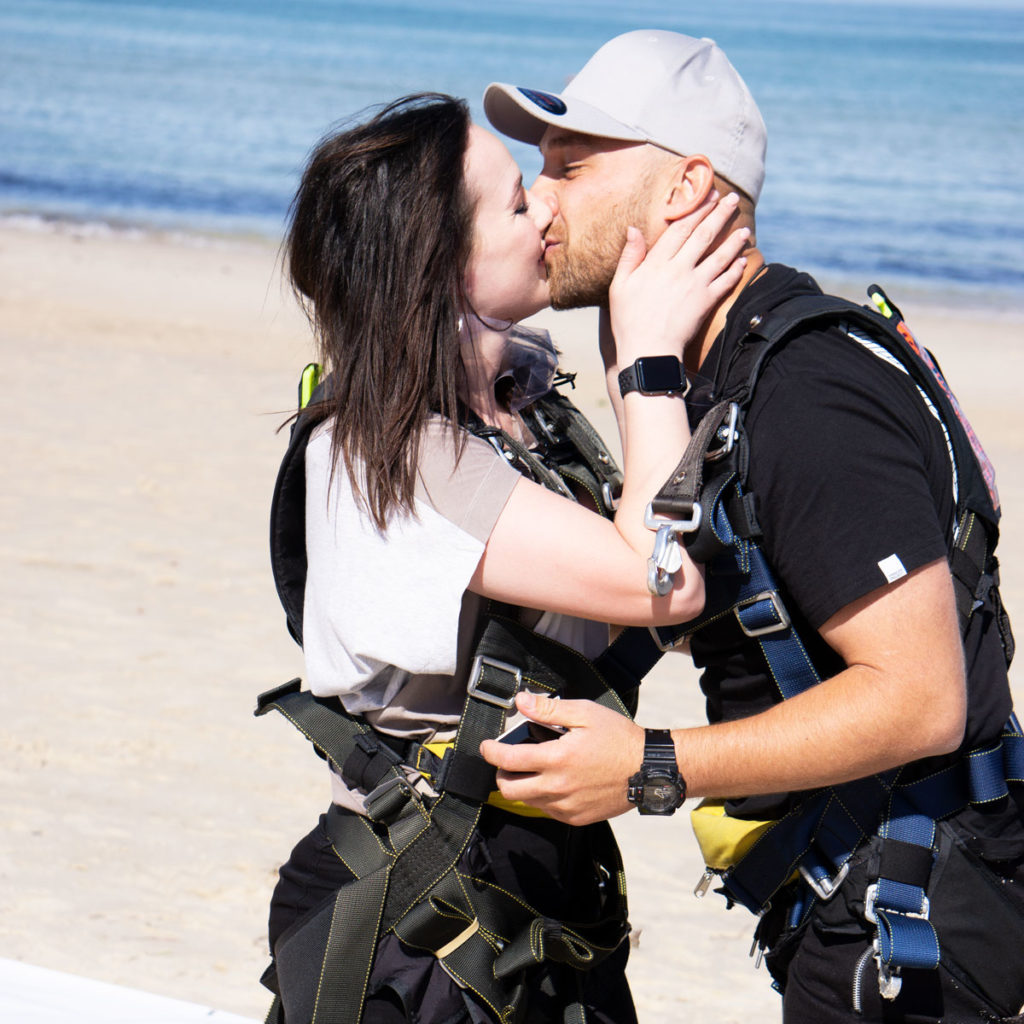 AND SHE SAID YES! What a beautiful sight to behold…yet another reason we love our job so much.
If you're looking for the perfect engagement proposal, check out our Packages for Special Occasions or Contact Us for any questions and to use Zip Pay.