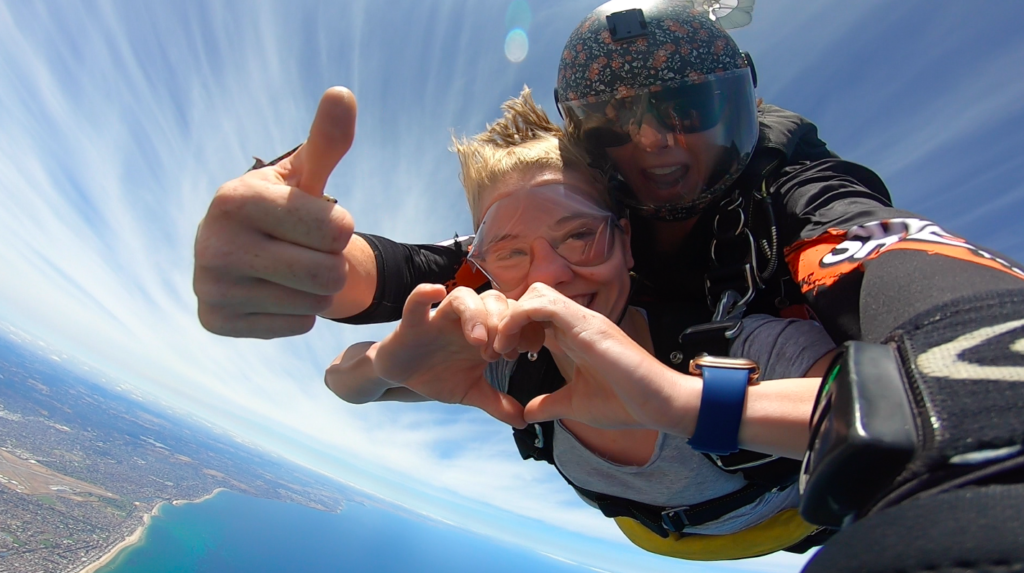 Wow, these two love birds really did fly high for their engagement!
Imagine that feeling of being told you are going to skydive, that extreme excitement, only to find out it was going to be an amazing day for a whole different reason!
Our love birds were the lovely Hayden & Courtney and the whole thing was a complete surprise, with Courtney having absolutely no idea of what was going to happen.  She suspected nothing of her first tandem skydive!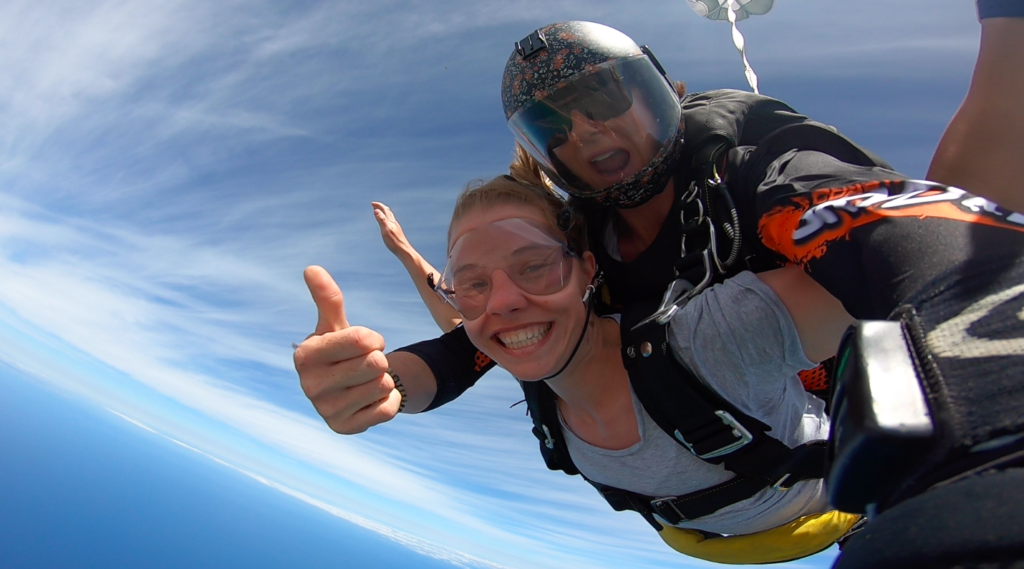 Hayden contacted Coastal Skydive with the intention to give his beautiful wife-to-be an experience she could never forget! Family and friends also enjoyed the moment, standing on the beach beside the large "Will you marry me?" banner that we set up on gorgeous Semaphore where Courtney landed after her skydive. The expression on her face when she realised what was happening is priceless!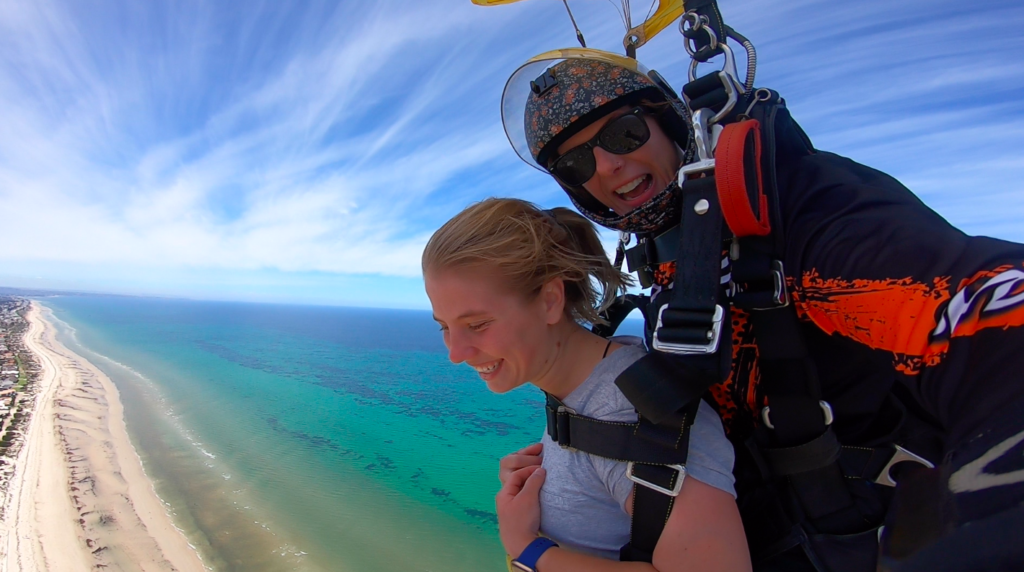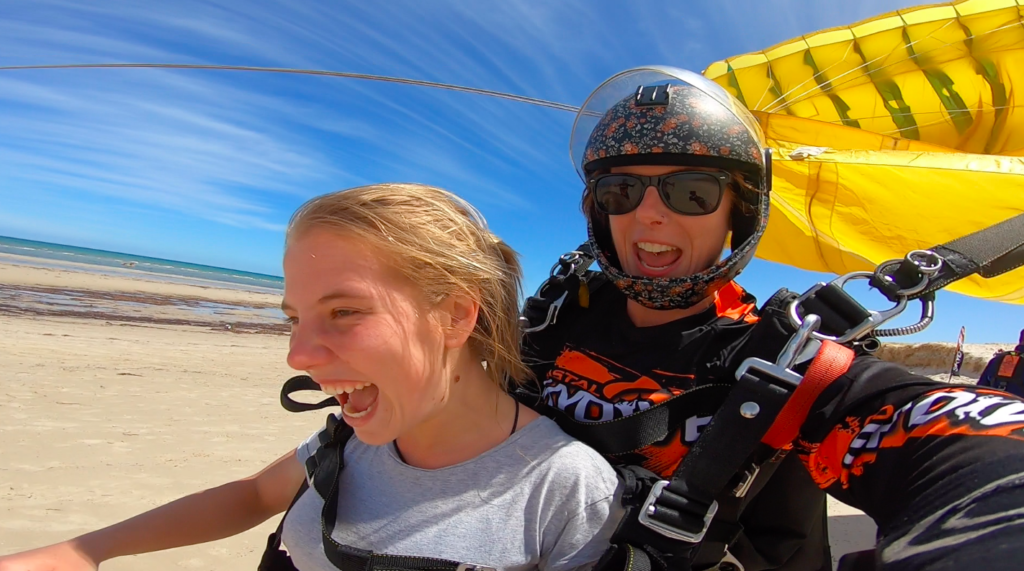 Hayden was waiting below on the sand with bent knee looking up to his lady. What a way to end a perfect jump for Courtney on her special day!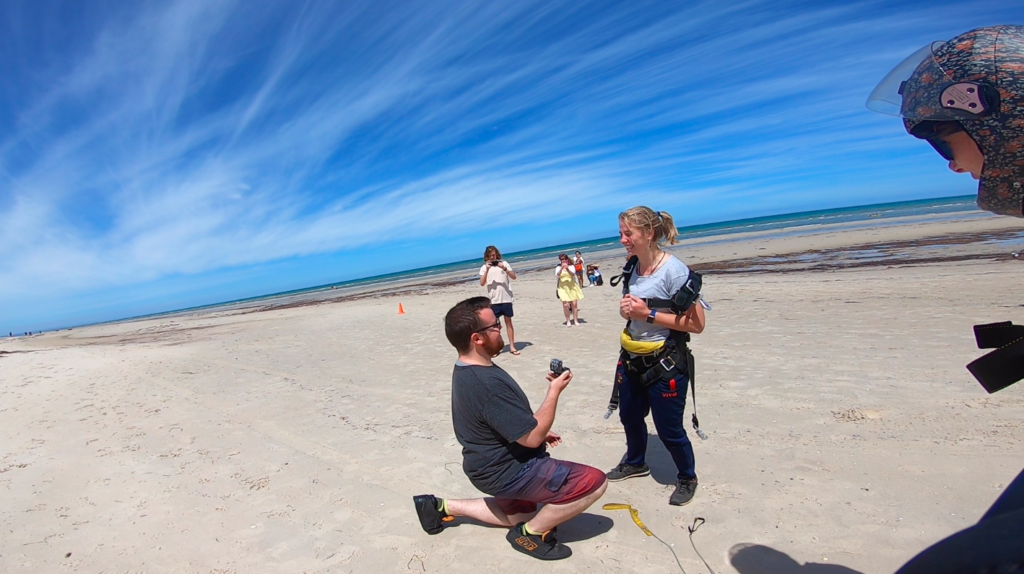 We can let you all know she did say yes and they are off to Canada together to start a brand new adventure later this year. Wishing you guys all the very best from all of our team, we hope we made your day something to remember. Now that's a story to tell the grandkids.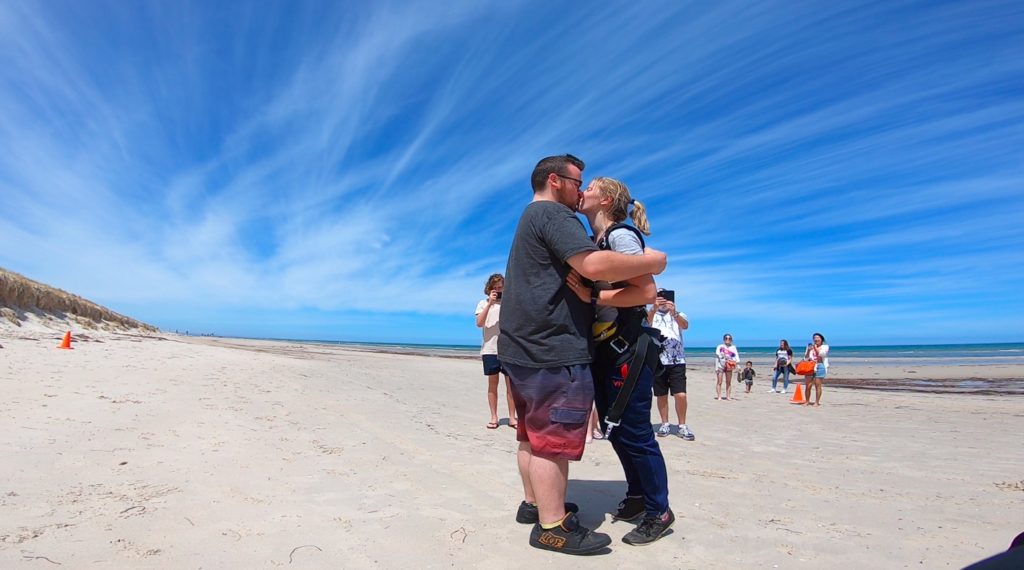 Maybe you are looking to make a special someone feel even more special? Check out our Packages for Special Occasions or Contact Us for any questions or to use Zip Pay.